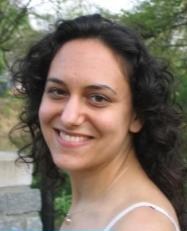 Sara Zuk Greene is a graduate of Delphi University in McCaysville, Georgia, and WhiteWinds Institute's Professional Training Program in Atlanta, Georgia. At Delphi she graduated from both the In-Depth Channeling program and the Healing Mysteries program, where she learned the application of integrative and complementary healing therapies. She also has a Certificate of Mediumship from Delphi's Arthur Ford International Academy of Mediumship and has received Delphi's Certification as a Spiritual Healer. At WhiteWinds Institute, Sara graduated from the complete two-year training program, receiving both her One Year Certification in Energetic Healing and her Second Year Proficiency Certification in Energetic Healing. These two years included over 400 hours of training in practical competency, as well as extensive clinical supervision. Lastly, Sara is a graduate of the Anastasi System of Psychic Development, Levels 1 through 6.
Sara is a 2001 graduate of Mary Washington University in Fredericksburg, VA, where she obtained a B.A. in Sociology, with a concentration in Cultural Anthropology, and was made a member of the Phi Beta Kappa & Pi Gamma Mu National Honor Societies.
"I am thrilled to be on this path, which allows me to serve others through facilitating energetic healing and providing channeled guidance! While I enjoy working with clients of all ages, I find working with children and adolescents to be especially fulfilling."